Whether or not last weekend felt like a "long" weekend, it was a shortened work week for many of us, which means that this Roundup has arrived sooner than expected, right? Take advantage of the cooling weather and get outside for some fresh air, beaches, or exercise. Summer officially ends soonish, so make the very most of every weekend, even if that means just working from the balcony for a few hours on Friday, or catching the sunset no matter what on Sunday. Stage 3 is still a weird place to be so be sure to balance your mental and physical health with joyful activities while practising distancing and relentless hand washing!
All Weekend
The Merry Dairy has yet to open its bright blue doors back to the public, but this week is their 3rd birthday, and of course they couldn't let that go by without a celebration! From August 4th to the 8th check out a different special every day, and visit the Merry Dairy's temporary takeout window which is open just for the occasion! Everyone gets free rainbow sprinkles all week, no matter what. And I think that's the only way to celebrate a birthday.
Ottawa's underground music festival DIY Spring has gone even more underground this season: it's all online. The festival is just going to continue adding events and acts, so keep checking the schedule and be ready for something you haven't heard before. DIY Spring: Digital Summer runs August 3rd to September 3rd because why not? My personal current favourite artist is Jah'kota based solely on this badass video filmed in Library and Archives Canada. Where my library nerds at?
I can't stop, won't stop telling everyone to go to a Drive-In movie. We have been blessed with a variety of options this summer, and I will be darned if we squander them. This weekend my money is on Madagascar and Field of Dreams at Port Elmsley If you would rather stay close to home, the Drive-In Experience at Wesley Clover Parks is offering different movies every night, including Moana and Pineapple Express.
Like all good things, Bluesfest has gone old school as well, with the drive-in version of our favourite major festival wrapping up this weekend. The #CanadaPerforms artists will be bringing it to the stage at Zibi, and ticket prices are per vehicle. Acts this weekend span all genres, which makes for an exciting experience! Check out Basia Boulat and Patrick Watson on Friday, and Canadian country stars Tim Hick and Kira Isabella on Saturday. Sunday night you can't miss Blakdenim and Elijah Woods X Jamie Fine.
I bet you're missing live theatre more than you thought you might. Good news!! The Gladstone is playing on a patio this week, with Midsummer [a play with (pre-recorded) songs], They have embraced the weirdness of now, and have staged the entire show outdoors on a newly constructed patio/stage. Tickets are priced on a pay-what-you-can scale, and capacity is capped at 20 so get your tickets quickly! The show runs evenings Wednesday- Sunday at 7pm, with matinees Friday-Sunday at 4pm.
City of Ottawa Museums are opening back up this week, by appointment only! This is an excellent excuse to explore the small, fascinating museums in the city that tell the story of our history, and our area. Check out the Ottawa Museum Network for a listing of cool local places to visit. Hot tip: The Diefenbunker followed by Pinhey's Point is the perfect day trip for a picnic, and Billings Bridge Estate is a hidden gem in the heart of the city.
Friday
If you had been considering applying for the SAW Prize for New Works the deadline is THIS FRIDAY. This is not a drill. Make the most of all this Covid creativity and get yourself hooked up with the incredible resources at SAW. If you're still on the fence, read this.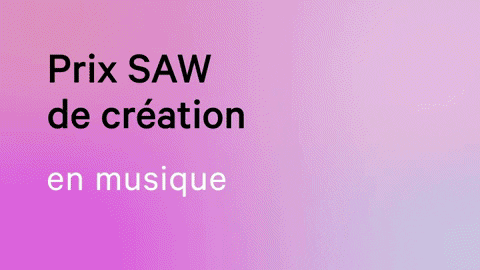 Is there anything sexier than burlesque in the comfort of your own home? Nope. Capital Tease is bringing the show to you virtually this Friday night at 8pm. The Zoom event is free to attend, although tips for performers are naturally very welcome. Enjoy an evening in your jammies while the ladies make you laugh, gasp, dance and squirm!
Saturday
This is the last weekend for the Bank Street closure all day Saturday, so if you haven't made it down there yet, check it out! New resto on the block City Goose is inviting people to picnic in the street, while Moo Shu is running the most efficient contact-free ice cream pick up anywhere.
Happy Fish on Elgin is teaming up with Sit With Me, to raise funds for the dog rescue group.  They are offering two seatings in the afternoon, including a taco and a cocktail in your $30 donation. Most importantly, there will be some adoptable pups on hand for snuggles and boops. Go pet all the dogs for goodness' sake!
Normally, we would be putting on our walking sandals and puttering from street to street in Hintonburg for PorchFest this weekend. All signs point to the event going on Saturday, although the website has yet to post a map, or schedule for the acoustic concerts held from the distance of someone's porch. Keep checking just in case, and if you know something we don't know, hit us up in the comments!
Sunday
Make the most of the outdoors with a guided tour of some of the newly planted trees and shrubs in the Arboretum. The Friends of the Experimental Farm are offering free tours from 10-2pm Sunday, to point out what is new in this gem of a green space, and explore why and how species succeed or fail in our climate. Book your time slot ahead of time, and pack a picnic for afterwards. Why not spend the day in the greenest part of the city?