Join us on April 15th to celebrate Leonardo da Vinci's birthday and Italian Research Day in the World!
About this Event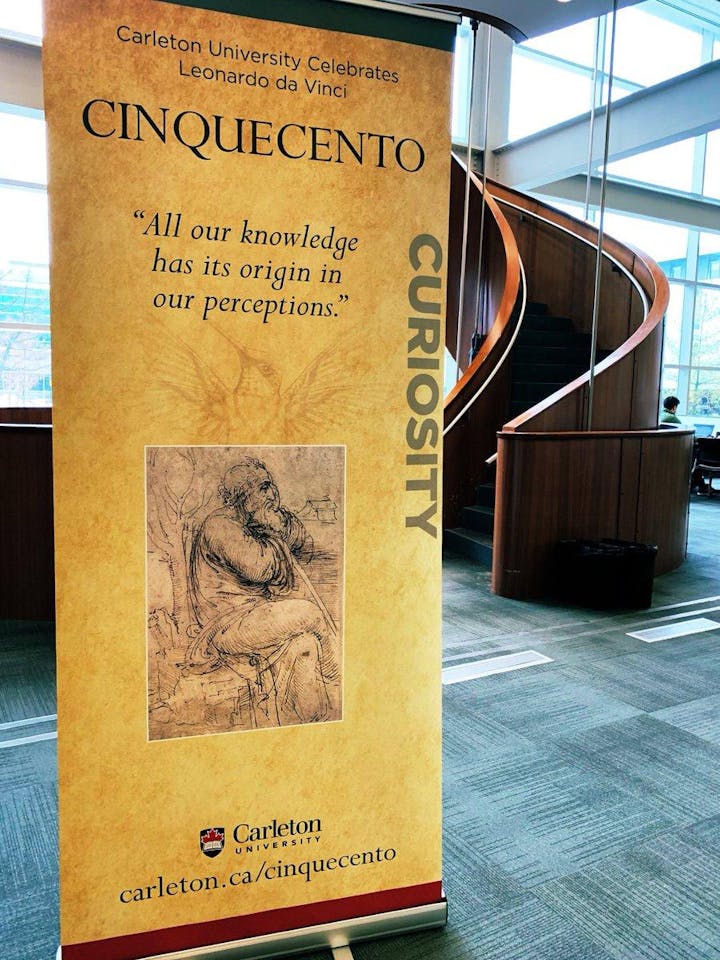 FREE/PUBLIC – Everyone is welcome!
Please complete your registration online at: bit.ly/2F4kEcG
This year marks 500 years since Leonardo da Vinci passed away in France, and for this anniversary events are being held around the world to celebrate the life of the renowned Renaissance genius and polymath. In this spirit, the Carleton University cross-faculty Leonardo 2019 committee is proud to present CINQUECENTO, a series of events (lectures, art installations, interactive activities) in 2019 that will honour da Vinci's life and work.
The Leonardo 2019 committee has organized a feature event at Dominion Chalmers United Church to celebrate the day Leonardo da Vinci was born (April 15, 1452). This day also marks Italian Research Day in the World, an initiative launched by the Italian Ministry of Education, University and Research (MIUR) which is meant to recognise the relevance of scientific and technological research conducted abroad by Italian nationals.
The event will include a lecture by Angelo Mingarelli, an award-winning professor of Mathematics and Statistics at Carleton University and Chair of the Leonardo 2019 committee. A reception will take place following the lecture, with coffee and cake generously provided by Sala San Marco Event and Conference Centre. All are welcome at this free public event!
Lecture Synopsis
One of the most enigmatic, magical, and obsessive individuals in recorded history, Leonardo da Vinci, il Fiorentino, stands out as one of the greatest polymaths known to us, the one individual that almost always comes to mind when one speaks of the Italian Renaissance. In this talk the man, the futurist, and a glimpse of his contributions will be presented touching upon areas ranging from his vegetarianism to his scientific, technological, and mathematical studies.
Speaker Bio
Prof. Angelo Mingarelli, Mathematics and Statistics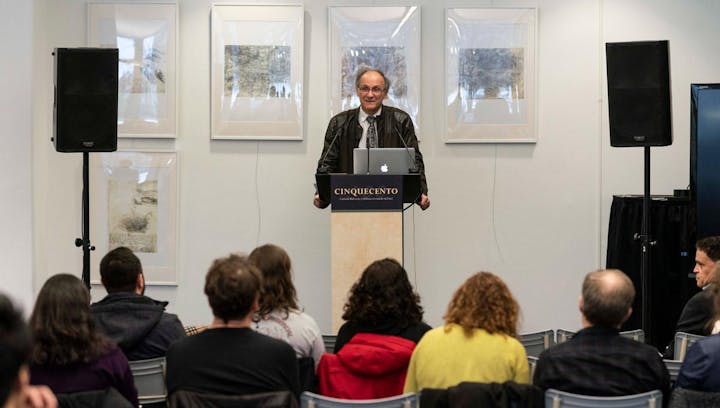 Angelo Mingarelli received his PhD in Mathematics from the University of Toronto in 1979. He then joined the Mathematics and Statistics Department at the University of Ottawa where he was promoted to Full Professor in 1989. He has been Professor of Mathematics in the School of Mathematics and Statistics at Carleton University, Ottawa, since 1990. In 1974 he won a 1967 NRC Science (Centennial) Scholarship that was held for four years at the University of Toronto. From 1981-1989 he was awarded an NSERC University Research Fellowship while at the University of Ottawa. A lifetime member of the Canadian Mathematical Society, he was President of the Calligraphy Society of Ottawa in 1992, Webmaster of the Carleton University Art Gallery in 1993, and a member of the Platform Gallery and Studios since 2016, an Ottawa based artists co-operative. He has always been fascinated and immersed in the relationship between mathematics and the arts.